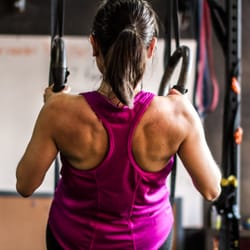 Information about Washington Fitness Gym:

Location/Address :
1925 Washington Ave Houston, TX 77007 Sixth Ward
Phone number :
(713) 493-2566
Website URL :
washington-gym.com
Email :
Type of Club :
Karate, Pilates, Kick Boxing, Yoga, Gym
Club Facilities :
Cafeteria, Spinning Room, Group Exercise, Personal Training, Locker Rooms, Free Weights, Cardio
Rating :
Brief Description : Washington gym is providing services since 2011 and offers a variety of services like strength training, body composition training, sports nutrition, fat burn tips and diet, which would help in body fitness. Washington has the best trainers in the country. Reach the gym today and become a proprietor of such a prestigious gym.